Thank You For Subscribing!
Don't worry, your email is safe with us!
We'll keep you well informed on all the best scoop in the world of books and reading.
And now for your free printable bookmarks! You can download those below.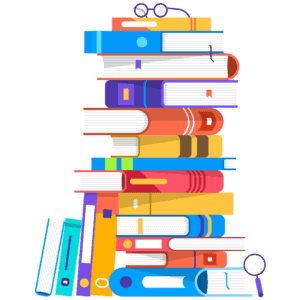 The Looks Like Books Mission
Our mission here at Looks Like Books is to make readers out of non-readers and bigger readers out of readers. So we hope to inspire you to find and identify genres and books that interest you so that in the end, you just simply read.
Read yesterday, read today, read tomorrow, read every day!
What You'll Find At Looks Like Books
All things books and reading-related. So that includes things like:
Bestselling Fiction
Upcoming New Book Releases
Current New Book Releases
Historical Fiction
Historical Romance
Contemporary Romance
Mystery and Thriller
Women's Fiction
Chick-Lit
Gothic Romance
Classics
Children's Classics
Book Club Books
Reading Related Gadgets & Decor
We hope you will find plenty of reading inspiration here to keep you turning the pages. We love to hear from our readers. If you have any questions, comments or suggestions feel free to give us a shout. You can contact us here or on social media.
Until then, stay safe, be happy and keep on reading!
Mary @ LooksLikeBooks