Last Updated on November 17, 2022 by Mary Elle
I just finished The Inheritance by Joann Ross, and here is my review of it. This is the first book that I've read by Joann Ross, and this post will give you not only a short synopsis of the book but also my personal thoughts about what I liked and didn't like.
The question is, will I suggest that you Read it, ReRead it, or Reject it?
You need to read my whole review to find that part out!
The Inheritance by Joann Ross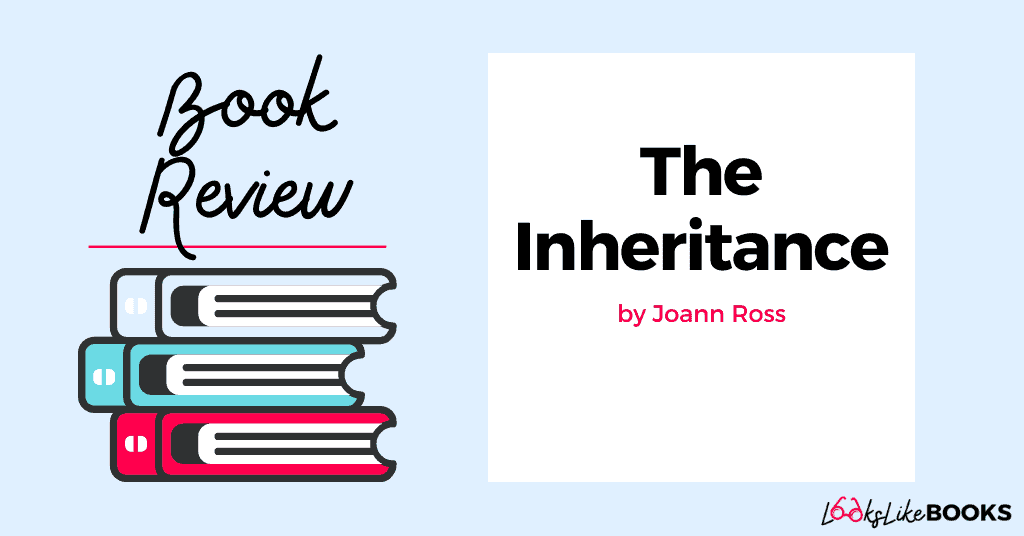 Any book title that includes the phrase "The Inheritance" spells family mysteries and secrets to me.
So the title was the first thing that attracted me to this book. Along with the book cover image which was reminiscent of a story that might take place sometime around the 1940's, which is a time in history that I enjoy reading and learning about.
Synopsis of The Inheritance
The Inheritance is part dramatic wartime love story woven in with a family saga that includes secrets, rivalries, and a special bond that develops between three sisters who didn't even know each other until they were well into adulthood.
When photographer Jackson Swann dies, his three daughters, each with a different mother, discover that they're now all part owners of his family's Oregon vineyard. Not only did some of them not know about the vineyard, but they also didn't know about each other.
Tess has a serious identity crisis after being abandoned by her father. Now, she's both grieving for and resenting the father she never knew.
Charlotte was brought up to be a proper Southern belle and was raised by a mother who insisted that a proper wife will give up all her own dreams to further her husband's career. While Charlotte knew her father, she knew nothing about her two half-sisters until the day she learned her father had died.
Natalie, the daughter of Jackson Swann's longtime Parisian mistress, was the daughter that he kept and the one that he had the closest relationship with. Natalie always knew about her two half-sisters. But now she dreads the day that her sisters learn about her, that she was the daughter their father kept.
Now, the sisters must gather together at the vineyard to learn about the inheritance left to them by their father, but also about each other and how they can bond as sisters and business partners in the future.
The Inheritance – What I Liked
First, I liked that this book is a multi-generational family saga. And those generations struggle to deal with family rivalry, secrets, love, respect, and learning how to come to terms with surprise siblings while grieving the loss of a parent.
The book is mostly set in Oregon wine country which is not an area I'm very familiar with so it was interesting to learn more about that area. Settings in New York, Charleston, SC, Paris, and Sedona, AZ were also featured.
And then I also liked the dual timeframe, and how the story flips between present-day (mostly Oregon) and 1940s France.
The Inheritance – What I Didn't Like
I felt that the book didn't flash back to 1940s France often enough. There were only a handful of chapters set in that timeframe, and I felt like it didn't give me enough time to get to know the characters and really know what was going on during that time.  I do love historical fiction so I would have enjoyed more time spent solidly in that earlier time period.
The Inheritance – Read, ReRead Or Reject?
And now for my 3 Rs of book reviews. Read, Reread or Reject?
What is my opinion of The Inheritance by Joann Ross?
A definite READ.
Despite the fact that there was that one thing I didn't like about the lack of flashbacks to 1940s France, I still think that this is a solid read and I enjoyed it.
This is the first book by Joann Ross that I've read. She's written many. You can see them all on her Amazon author page.
I definitely plan on reading more of her books.
---
Related Posts:
---
Just in case you prefer to "listen" to your books rather than read them, here's a nice opportunity to try Audible free for 30 Days.
Try Audible Free For 30 Days & Get Your First Audiobook Free!
---
Is this your first visit to Looks Like Books? If so, be sure and check out my About page so you can learn a little more about me and my Looks Like Books mission.