Last Updated on December 17, 2022 by Mary Elle
If you're in the mood for a book that's dark and twisted, you can't go wrong with something by Lisa Jewell. Here's a complete list of Lisa Jewell books in order. You can choose your first one, and then continue to read your way right down the list because if you like thrillers, you won't be disappointed in any of these books.
While Lisa Jewell's earliest works include books that were not mysteries or thrillers. They were actually romantic comedies. I've categorized her books as mystery/thriller/suspense because they definitely take a turn towards "thriller" somewhere are 2015 or so.
It seems that she is sticking with thriller writing, as all of her most recent books, including the latest just published in 2022, are solid domestic thrillers.
Who Is Lisa Jewell?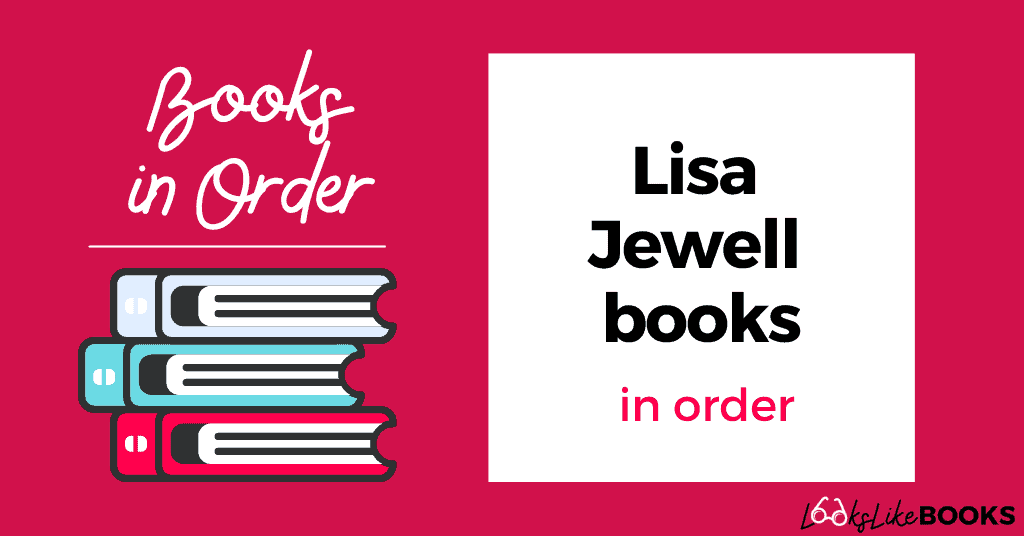 I've got a complete list of Lisa Jewell books in order for you below, but first, are you familiar with Lisa Jewell?
Lisa Jewell is a #1 New York Times and Sunday Times, bestselling British author. She lives in London with her family, and her books have been published worldwide in over 25 languages.
Her first book was published in 2000, and, although her earliest books don't necessarily fit this description, she's best known now for gripping, suspenseful, sometimes bone-chilling domestic dramas that are total page-turners!
Interestingly enough, Lisa Jewell was not always an author!
She actually started her professional career in the retail fashion industry and worked in the world of fashion for several years. It seems that after being fired from her current job at the time, Lisa Jewell accepted a challenge from a friend. The challenge? To write three chapters of a novel in exchange for dinner at her favorite restaurant.
Jewell not only met her friend's challenge, but she then proceeded to send the three chapters she had written to literary agencies. That turned out to be a great idea because those three chapters eventually turned into her debut novel, Ralph's Party, which subsequently became a bestselling novel in the U.K.
Not a bad outcome to a silly challenge!
What Type Of Books Are Lisa Jewell's?
Lisa Jewell's earliest books are romantic comedy types of books.
Her later books, and everything she is writing currently, are mystery/thriller/suspense novels. It seems she is sticking with writing books as mystery/thriller/suspense which is why we've categorized her as a mystery author.
Lisa Jewell Books – Standalones
Here is a complete list of the standalone Lisa Jewell books, along with their year of publication. I've separated out the two sets of books that were technically part of their own series as she wrote the first book and then wrote a sequel. Those books are shown in order underneath the standalone section.
And now, I'm pausing this list to let you know a few important things about the Lisa Jewell books.
Roommates Wanted and 31 Dream Street are actually the same book. I believe that 31 Dream Street is the UK version of Roommates Wanted. Also, most of her earlier books are not available in Kindle format. It seems they are only available sometimes as either paperbacks and/or hardcovers along with audiobook versions for some.
The newer Lisa Jewell books are available in all the formats you're accustomed to seeing, including Kindle.
Lisa Jewell Books – The Family Upstairs
The Family Upstairs is, so far, just a total of two books. I am unaware as to whether another sequel is planned here.
Lisa Jewell Books – Ralph's Party
 Ralph's Party was Lisa Jewell's debut book, and she subsequently wrote a sequel, although not until a number of years later.
In What Order Should I Read Lisa Jewell Books?
Technically, you can read the Lisa Jewell books in whatever order you want to.
However, there are two sets of books that have the first book and then a sequel. I would recommend reading those in the order that I listed above. Those books are The Family Upstairs books, and Ralph's Party books.
As Ralph's Party was written so many years ago and since Lisa Jewell doesn't seem to be writing anything but thrillers these days, I would say it's unlikely that she will add another book to this series. As for the Family Upstairs, I would say it's too soon to know whether any more books are coming that will be related in any way to these. The sequel book The Family Upstairs, The Family Remains, was only just published in 2022.
What Authors Are Similar To Lisa Jewell?
If you already love Lisa Jewell books and are looking for some new authors that write thrillers that are somewhat similar, you might like some of these:
Lisa Jewell Books – Conclusion
For now, that's all the Lisa Jewell books there are! We will keep you posted on any new additions to the list.
Lisa Jewell writes gripping thrillers that are loaded with suspense and will compel you to keep those pages turning! If you like books like that, then you're in for a treat with Lisa Jewell.
---
Just in case you prefer to "listen" to your books rather than read them, here's a nice opportunity to try Audible free for 30 Days.
Try Audible Free For 30 Days & Get Your First Audiobook Free!
---
Is this your first visit to Looks Like Books? If so, be sure and check out my About page so you can learn a little more about me and my Looks Like Books mission.
---
Related Mystery/Thriller/Suspense Posts: